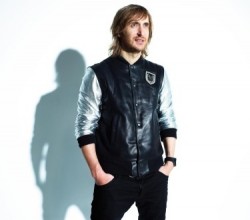 Sia was about to retire from music until David Guetta convinced her otherwise.
Talking to Rolling Stone mainly about all this 'EDM' nonsense the clu­bi­quit­ous DJ was asked about working with Sia, to which he replied: "It's funny. When we recorded 'Titanium' she was like, 'Well David, I don't want to be an artist anymore. I'm done with this life. I just want to be a song­writer. I don't want to tour. I don't want to do anything like this anymore.'"
David basically didn't take no for an answer: "When I heard her voice [on the track], I was like, 'That is insane. No one is going to be able to do better than this.' And she was like, 'OK. Last one!'."
The pair are planning more col­lab­or­a­tions in the future.
"She's really amazing, and I'm glad she didn't totally stop," he continued.
See, he's not all bad.