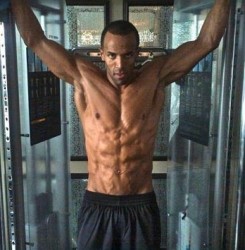 Craig David has a new song out in France.
The shirt­phobic day-lister released his brand new col­lab­or­a­tion with the unfor­tu­nately named French DJ Dim Chris and singer Rosette earlier today, having pre­vi­ously chilled on Dimanche.
'Bit 'N Pieces' is your usual "paint the town, shut it down" clubLOL number about not being able to remember your night out.
"Where did I go after we all left the club? How did I get home? When? I don't know," sings respons­ible drinking advocate Rosette. "Who these names are in my phone? What are all these texts I get… Off a guy I randomly met."
Some quality enter­tain­ment, we are sure you will agree.
You can download the song from Le iTunes Français here.