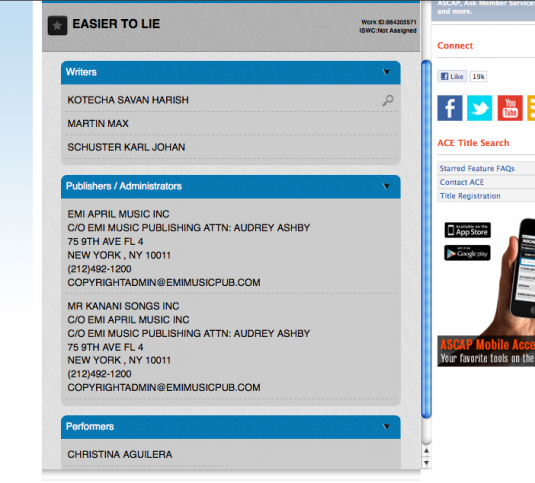 As you can see from the image above (as posted by Mr Telephone Man in the Popjustice forum), a new Christina Aguilera song entitled 'Easier To Lie' has been registered on the ASCAP website.
The song was written by X Factor 'vocal producer' and quite good song­writer Savan Kotecha and produced by a certain Max Martin.
Amazing.
The 'Not Myself Tonight' hitmaker also tweeted the following a couple of hours ago: "Just wrapped up another great studio session- WOW- seriously can't WAIT for you guys to hear what I've been working on!!- Love u guys!!"
Love u too!!!!