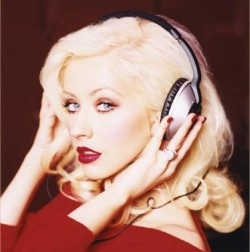 Christina Aguilera has finally decided to join Twitter.
The cel­eb­rated 'Star Spangled Banner' warbler has said she will sign up "in honor" (honour) of her new show The Voice, which launches in America in April.
For those who missed it, Aguilera will join Cee Lo Green, Maroon 5's Adam Levine and, er, Blake Shelton as a judge-type-thing on NBC's new singing competition.
Unlike American Idol and the X Factor, the judges won't actually see the per­formers, instead facing the other way in a giant chairs so they can be "moved" by the vocals and not the outfits.