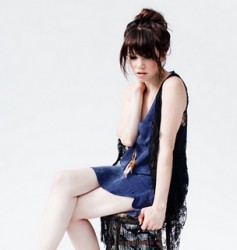 Carly Rae Jepsen has 'sen­sa­tion­ally' 'revealed' that her first live per­form­ance at the age of 7 involved her wearing an eye patch.
Chatting to MTV about how she made it, the 'Bucket' chanteuse mustered the strength to talk about what sounds like quite a horrific tale.
"Around age 7 was the first time I had actually had my taste of the stage," she explained. "I was involved in this talent show, and I was so excited to perform, and I had this gaudy pink dress that was in my closet and I couldn't reach it because I was a short kid; I'm a short woman, but I was even shorter then."
Amazing. Do go on.
"I just yanked on the thing and the hanger came out and just flew towards me and scratched my eye. But, the show went on. I performed 'Hello, Dolly' in my pink gaudy dress with an eye patch that night."
We can all learn something from this can't we readers.