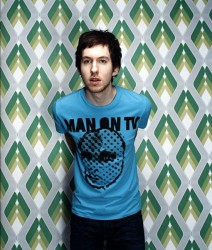 Gigantic popstar Calvin Harris was the most suc­cess­ful song­writer in the UK charts in 2011 according to Music Week (as reported by BBC News).
As well as writing and producing Rihanna's 'We Found Love' he also had two Top 3 singles of his own, plus a last-minute credit on Chris Brown's 'Yeah 3x' after he politely pointed out that Brown's song had more than a passing resemb­lance to his own 'I'm Not Alone'.
Production trio The Smeezingtons were in second place, with Adele third and Ed Sheeran fourth.