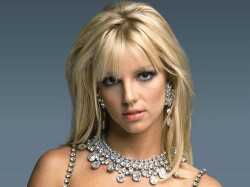 Get the Oxford English Dictionary on the phone: song­writ­ing has been redefined. Britney Spears has written a song for the new Selena Gomez album.
The track is reportedly titled 'Whiplash' and we imagine Selena is pretty excited about the whole thing, what with having confessed in the past to being a massive Britney fan.
Gomo even has plans to include a Britney tribute section on her upcoming tour, revealing "we are working on a Britney tribute, which I'm so stoked about, 'cause I love Britney".
Selena's new album, her third, is scheduled for a US release on June 28.