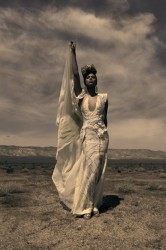 Beyoncé's on Twitter!
"Hey World, It's B!" she tweeted by way of intro­duc­tion, before going on to link to her new website.
Apparently she and some friends have "been working hard" on it.
You can have a look at the new site here if you want. There's a hand­writ­ten letter about Basquiat if that's your thing.