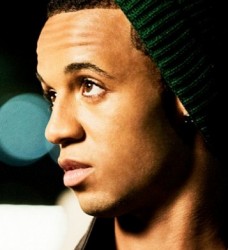 Pop's greatest exponent of the back flip (apols Mel C) Aston Merrygold will replace Adam Garcia as a judge on Sky One's Got To Dance.
According to the BBC, Aston is "buzzing" about his new job, which starts in January 2013, and will see him dolling out advice while sitting near former Pussycat Dolls front­wo­man Kimberly Wyatt and Ashley Banjo from Diversity.
The departing Garcia had this to say to everyone's second favourite JLS member: "I want to wish Aston all the best and hope he has as much fun on this show as I did."
There you have it.