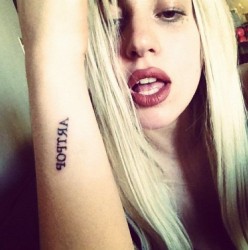 Lady Gaga has said that her new album 'ARTPOP' will feature some sort of con­tinu­ation of 'Telephone'.
When asked by a fan on Twitter if the "con­tinu­ation of telephone will be on ARTPOP! fact or fake?", the 'Marry The Night' hitmaker replied: "fact".
Whether this means the video or the actual song we don't know, but it's reas­on­ably exciting nonetheless.
That's your lot.