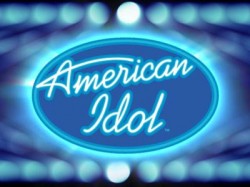 Channel 5 have 'acquired' (brought for a shitload of cash) the rights to show the next 'season' (series) of American Idol.
The poten­tially amazing 'coming together' of Nicki Minaj and Mariah Carey will be shown on their digital channel 5* from January 13 2013.
"American Idol is immense," reads a statement, as quoted by the BBC. "We believe it's going to be a defining show for 5* building on an already impress­ive schedule."
'Already impress­ive schedule'.