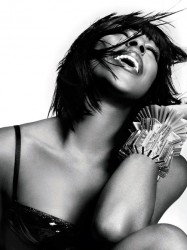 A rela­tion­ship with a mature gentleman was the inspir­a­tion behind the Alexandra Burke classic 'Elephant', the singer has admitted.
"I was dating this guy – an older guy – last year and I wanted more from it. He didn't," she told Metro.
Speaking about her hopes for more than just a fling she incred­ibly went on to reveal her lyrical inspir­a­tion: "Obviously there was an elephant in the room because he didn't want to talk about it."
In a message to future suitors, she warned: "I'm too busy to muck about."
APPROACH WITH CAUTION GENTS.