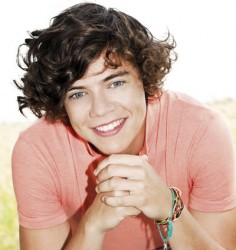 A solo Harry Styles song has popped up online.
It's called 'Don't Let Me Go' and appears near the bottom of this post.
It's probably best described as 'per­func­tory'.
Why not have a quick listen to see what you think, although there's no news about what this actually is. Sorry about that.
http://youtu.be/pt1W11hI2zY