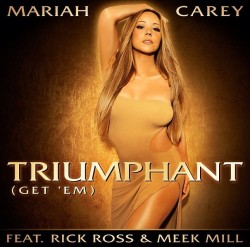 A 30 second snippet of the new Mariah Carey single has appeared on the internet.
'Triumphant (Get 'Em)' features Meek Mill and Rick Ross and is due to have its radio premiere in America at some point today, but if you can't wait that long then have a listen to the clip below.
It's basically a bit of Mill's rap and some warbling from Mariah.
It all sounds pretty inspirational.