In case you were wondering, the massive Zavvi store on London's Tottenham Court Road (formerly the country's flagship Virgin Megastore — the one everyone use to visit when they came to London for the day) is now a temporary clothes shop.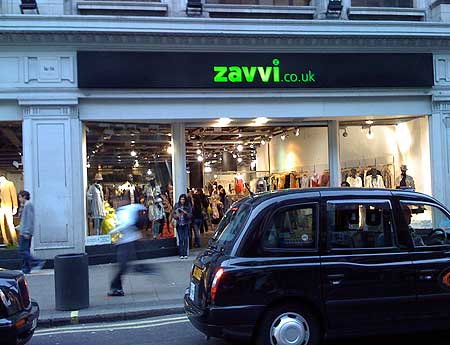 You can have your own bit of the shop if you fancy.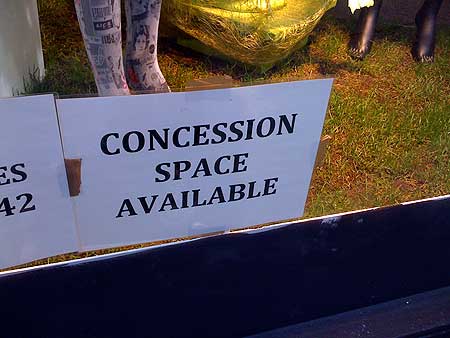 We've had an amazing idea. In a nutshell, we'll get our own con­ces­sion and we'll use it to sell music. CDs, records, cassettes, that sort of thing. The more we sell, the larger our con­ces­sion will get. There's a real market for that sort of thing. There's a safety net — if that doesn't take off we can just start selling computer games. And if even that doesn't work there's always the DVD market. Basically it can't fail. Who's in?