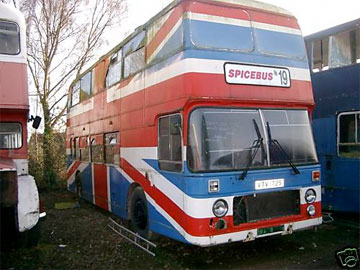 This — THIS! — is the actual bus used in Spiceworld: The Movie.

[This is where there should be a paragraph involving phrases like "clapped out old banger" are thrown around with hilarious ref­er­ences to the Spice Girls comeback 'effort'.]

Imagine owning this bus. IMAGINE OWNING THIS BUS. Seriously, if you're des­per­ately clinging on to the memory of late 1990s pop and a time when everything was somehow 'better', this is the bus for you. The top bid on eBay is only £3500.

COME ON PEOPLE, MEAT LOAF HAS BEEN IN THIS BUS

We met Meat Loaf a couple of years ago. He made us a cup of tea and gave us a biscuit.