The new Robyn single is 'Handle Me' and since Thursday we've been trying to make sense of the amazing new video. This is everything the new Kylie video will not be. Here are some photos we thought you might like a little look at.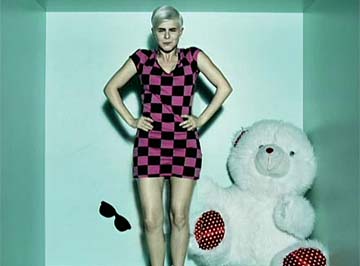 Bear naked. Robyn fully dressed.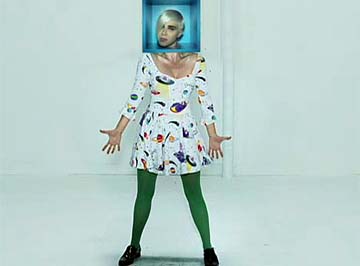 Thinking inside the box.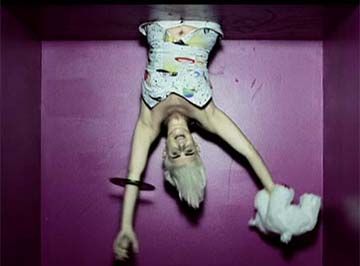 Just hanging around on set.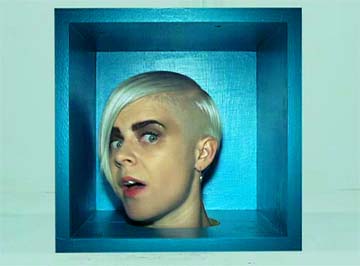 Brow lovely.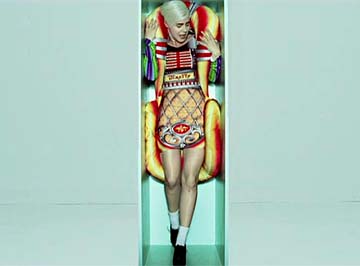 Sadly, the Cat-Woman costume had already been hired, unlike the hot-dog…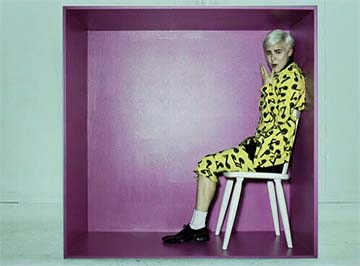 Someone in that box is strug­gling with wind.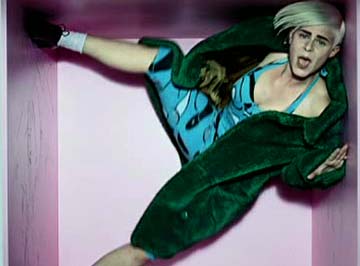 The last time Robyn volun­teers to travel in the boot of the car.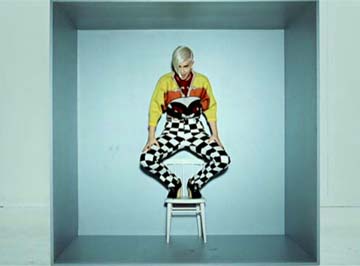 Ping-pong balls at the ready.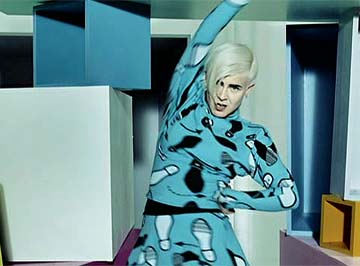 Always good to limber up.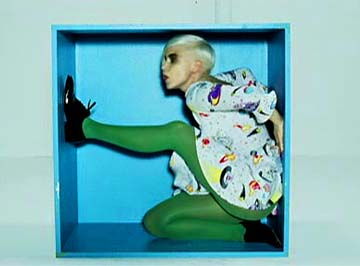 Some scuffs you can never get out, no matter how much you polish.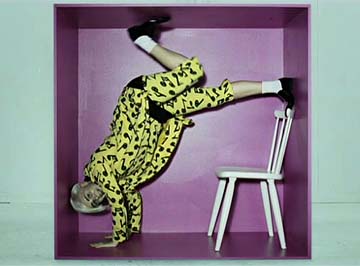 The worst example of a handstand we have ever seen — and we've seen a lot of hand­stands in our time.
So there you go. Quite what the eyebrows things is all about, we can't tell you. We presume it is the height of fashion. The video itself is much better when there is movement and music but as a set of video-stills, we would give these 9/10.
Well done Robyn.
You should be seeing the video on the telly from some point during this week…