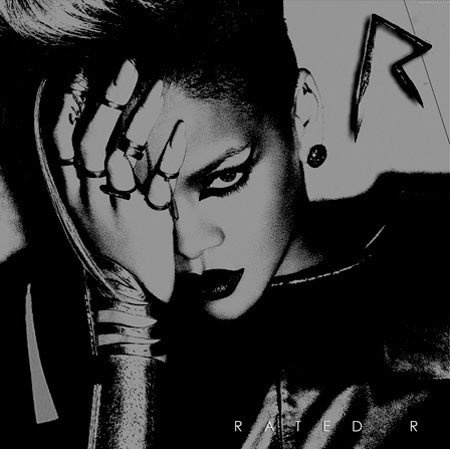 This is the stunning artwork for Rihanna's 'Rated R'. There is 'a lot going on' in this pho­to­graph, isn't there. A lot of 'emotion'. Well done Ellen von Unwerth.
In Popjustice terms 'Rated R' is the last big block­buster album of 2009 so it's all very exciting.
Have you decided that 'Russian Roulette' is amazing yet? If not give it another spin.
httpv://www.youtube.com/watch?v=jEbc48xe20I

Top notch.