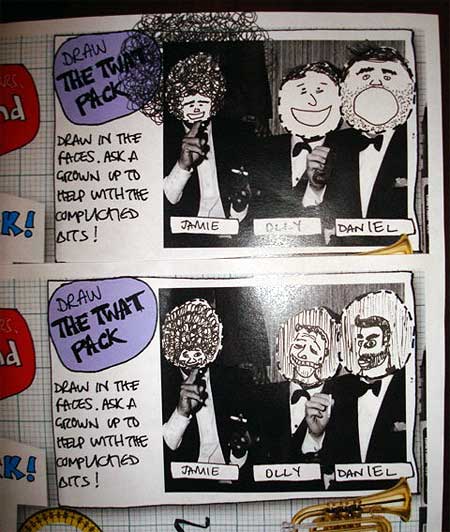 There were some excellent entries from the Popjustice X Factor Playsheet filling-in community this weekend — the completed Twat Pack photos above were sent in by @daleswaysweet and @raynecleoud who watched the show together. Thanks to everyone who sent their sheets over.
If you missed it, or even if you didn't, here's the John & Edward appear­ance from Saturday night.
httpv://www.youtube.com/watch?v=vxJa8uq0rVU

The wacky waving inflat­able arm flailing tube men pretty much mark the end of John & Edward for us — we're sure they will continue to be enter­tain­ing but now they've started knowingly playing it for laughs they've lost the sincerity and unin­ten­tional ineptitude of their first per­form­ances. It's a shame that innocence has now gone, but that's what happens when you try to take ownership of your own ironic rub­bish­ness. You become David Hasselhoff.