Here is a visual clue to lead you into a descrip­tion of what we did last night.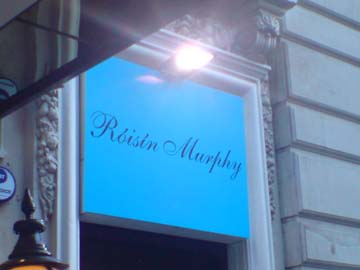 What a nice sign. We went to see Roisin Murphy a) sing some songs from her new album and b) prove that she is the most ter­ri­fy­ing, amazing, unhinged woman making music on the planet today.
The important points of the evening were:
There were costumes.
There was a costume change for every song. Some of these involved a different hat or a little cape. One involved wearing a chair and attacking backing dancers.
There were songs.
She sang most of her new album and we enjoyed 'Cry Baby', 'Movie Star' and 'Overpowered' quite a lot.
There was shouting.
There were a lot of people shouting for an encore but that didn't happen. She had probably run out of outfits.
Here are some pho­to­graphs from Popjustice's pro­fes­sional pho­to­grapher, who also attended.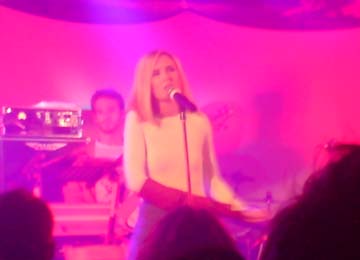 Roisin fiddling with her gloves.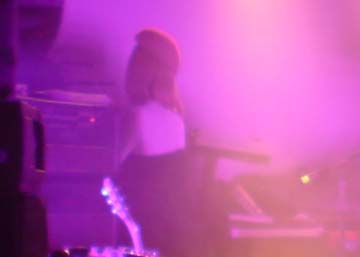 Roisin having a look through her costume cupboard.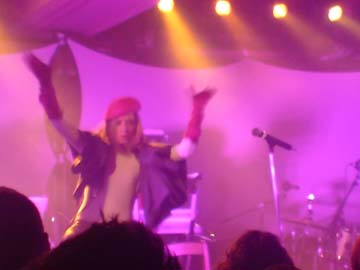 Roisin having a little dance.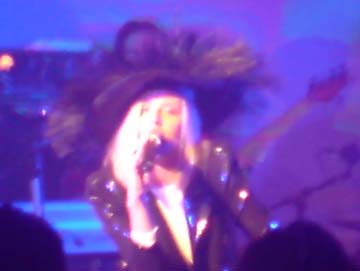 Roisin wearing a big hat.
Here is a video we made of Roisin singing 'Overpowered'.
httpv://www.youtube.com/watch?v=kY9JRvokJvQ

And here is a video we made of Roisin singing her next single 'Movie Star' although to be honest it is mostly clapping.
httpv://www.youtube.com/watch?v=E‑SBPL86dGU

Very good.