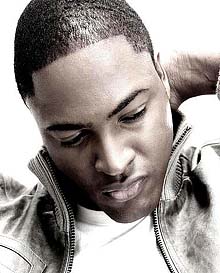 Brit Award Winning Songwriter Taio Cruz is playing a gig tomorrow night and he must have booked it in before he had a Top Ten hit on his hands because he is playing somewhere very small indeed – Bush Hall. It is tiny. (Barely larger than a bush. But smaller than 'the' Bush, Australian viewers.) By this point he could be playing, say, The Islington Academy! But 'academies' will come in time.
The reason we are telling you about a gig a man is doing tomorrow is because we have three pairs of tickets to give away. They must be won by the end of today, largely because we forgot about them and the gig is tomorrow.
SO! If you would like to go and see Taio Cruz perform a very small gig tomorrow, then email us at…

…and tell us why you should win the tickets. SIMPLE AS THAT.
Who knows, Luciana might be there too. She might be busy, she might not.