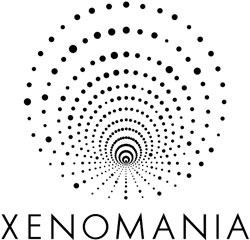 'Long Hot Summer' hitmakers Xenomania are show­cas­ing a handful of their new acts at iTunes Live in London this Thursday (July 16) and they would like to offer a pair of tickets to twenty — 20 — Popjustice readers.
The artists per­form­ing are:
» Alex Gardner
» Pageboy
» Gez O'Connell ("new and unsigned")
Says a Xenomania person: "basically, it's three of our newest acts — even newer than Mini Viva and Jessie [Malakouti] but no less amazing. It's only Gez's second gig for us."
The tickets will also allow you to go into the main iTunes gig to see Simple Minds supported by Vagabond which promises to be an amazing gig. *Harry Hill face to camera*
They will need to get there by 6.30 to claim their tickets (although I think they will be ok turning up a bit later to be honest). Do you need anything else? << AMUSING CUT & PASTE FROM EMAIL FAIL
To enter:
Send your name and email address to [email protected] and do so by 3pm tomorrow (Wednesday July 15). Successful entrants will be notified by email and will need to get to the venue — which is the Roundhouse in London's awful Camden — by 6.30pm to claim their tickets. "Although," notes our Xenomania person, "I think they will be okay turning up a bit later to be honest."