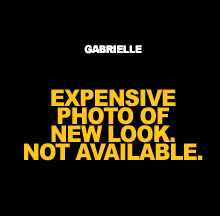 We will tell you in no uncertain terms.
» Gabrielle's new album, 'Always', is a complete career high.
» The big first single 'Why' is, in the grand tradition of Big Gabrielle Singles, sort of based on another song. In this instance the song is 'Wildwood', the last recorded instance of Paul Fucking Weller being remotely listen­able. Paul Fucking Weller liked the new version so much — how many times have you heard this? — he came in and recorded new vocals for the track. Despite this, it is very very good. It made someone in the office say "blimey, has Macy Gray made a second good record?". Poor Macy Gray. :(
» Listening to the new songs reminds you how nice it was in the olden days when popstars didn't flash their bits to pho­to­graph­ers outside terrible 'nitespots' or resort to appear­ances on Celebrity Fondue Faceoff On Ice in order to flog their records.
» Another new song, 'Heartbreaker', has a backing remin­is­cent of Primal Scream's 'Rocks'. This will be a good song for Gabrielle to perform when she "really wants to see you all moving, this is a funky one, etc etc".
» We have two favourite songs on the album. One of them is a big knockout ballad with strings and things, called 'Closure'. It is so sad and miserable it makes us want to give Gabrielle a big hug. Unfortunately the last time we tried that it ended a bit messily and we got told off.
» Our other favourite song is 'When We Were One', which is built around a Persuaders sample, as also recently­ish used on Jay‑Z's 'Girls, Girls, Girls'. It is one of the most amazing things Gabrielle has ever recorded.
» Another song, 'Every Little Teardrop', is like an unlazy reima­gin­ing of Mutya's 'Real Girl'. It is also amazing.
Anyway there you go. Here is an old picture of Gabrielle in a hat.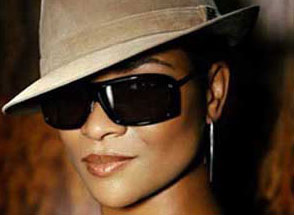 'Hat's your lot.' 'Hat's the end of hat'. 'Hat's all fol(SNIIIIIIIIIIP!)