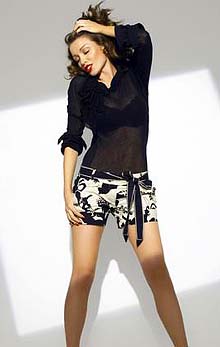 Let's have a little look.
Dannii Minogue
While Dannii would have been quite foolish not to have used her time as an X Factor judge to attempt to reboot her pop career, we were probably with the rest of the country in not expecting whatever she had planned to be very good. We were very wrong. Her new single, 'Touch Me Like That' is amazing.

Kylie Minogue
On the other hand, everyone was fully expecting Kylie to return with something amazing. Which is what she has done. IF YOU GIVE IT A FEW LISTENS.

Britney Spears
Britney has turned dis­ap­point­ment into an art form. As dreadful as the 'Gimme More' video is, there is something in its sim­pli­city which makes it impossible to dislike. Or perhaps not. We don't know.

The Rendez Vous
Amazing elec­tro­pop from Sweden.
So there you go.