Ours is when Ladytronlady is looking at a rabbit then a dog puts its through a hole and says hello.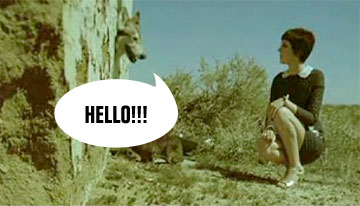 There are plenty of potential favourite bits, though. Lots of pre­sum­ably very deep symbolism. Rabbits every­where, car tyres being held aloft, people in seats lying on the ground, a child's discarded doll and so on and on and on.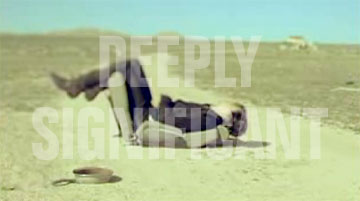 What do you reckon?
httpv://www.youtube.com/watch?v=qndSk4gbgfo

Let us know your favourite bits at the usual address.