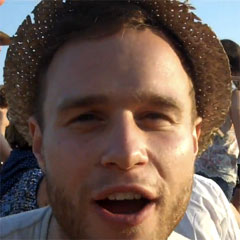 You might argue that the main flaw with our take on the Olly Murs single was that we hadn't in fact heard it.

Guess what — the tune magically appeared in our inbox on Friday and it's basically amazing. Clearly this is a bit of an unwelcome com­plic­a­tion. 'Please Don't Let Me Go' is a com­pletely cynical and surprise-free summer tune, of course, and the 'Will Young does Jason Mraz' pitch may be hard to miss, but the tune is killer and any song that starts off sounding like an ice cream van gets the thumbs up.

The lyrics? Well why not judge for yourself while you sing along here.

[youtube]VgfwS5rP7u4[/youtube]Did you catch yourself just jammin' to the tunes? We bet you did.

Considering this is probably the least authentic reggae record of all time we love the vinyl sound effects at the beginning and end. Perhaps Olly could employ some black session musicians to join him when he performs this live just for some added authento-points, and perhaps for added toe-curl­ing­ness he could attempt to embar­rass­ingly interact with them. Mind you, as long as he's wearing his hat he'll get away with it. Nothing says 'I am a serious musician' quite like a hat. Olly knows this, other notorious hat-wearer Will Young knew this. It's pop fact and is not open for debate.