Here was the scene yesterday evening, outside the 'Thriller Live' show on London's Shaftesbury Avenue.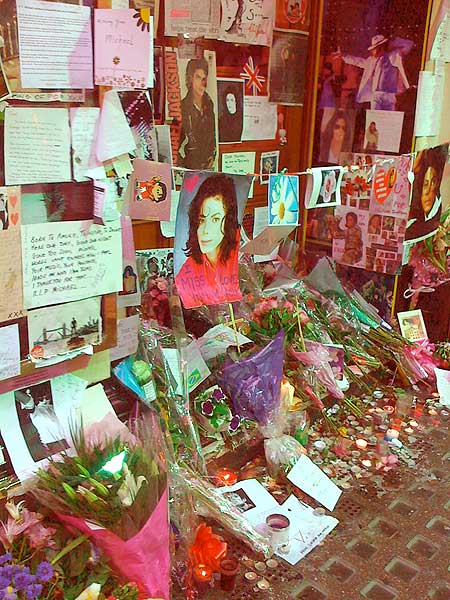 The whole front of the theatre was covered in this sort of stuff. There weren't huge crowds a‑wailin' on the street, but it seemed that everyone who was walking past slowed down to have a look and, even if just for a split second, had a think about the ups and downs of Michael's life.
Meanwhile, near the tills in a nearby branch of J Sainsbury…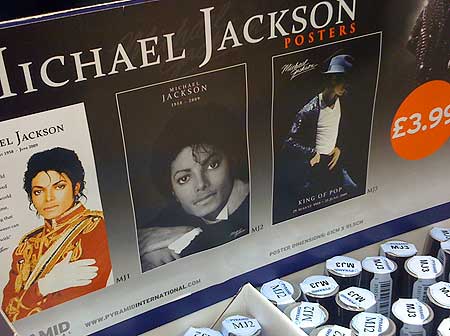 Brilliant.