As some of you will recall, really-quite-good new duo Oh My! recently sent us a helium-filled parrot.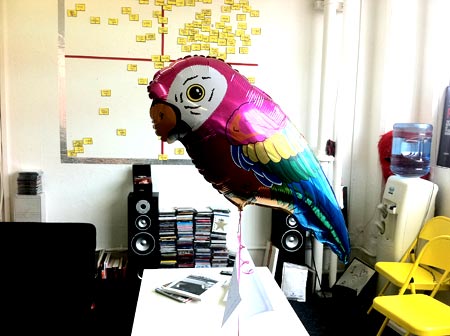 Well, the day has sadly come for the Oh My! parrot to leave Popjustice HQ forever, so we wrote this note.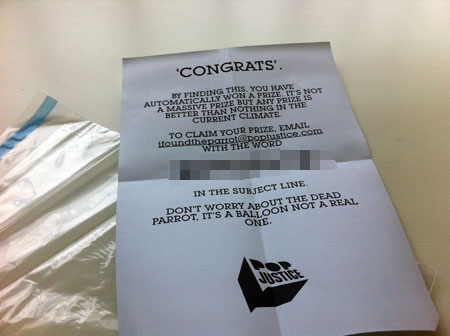 Then we attached it to the parrot, except it was too heavy and the parrot fell to the floor which was quite harrowing. So then we wrote the note out again on smaller paper, and attached it to the parrot.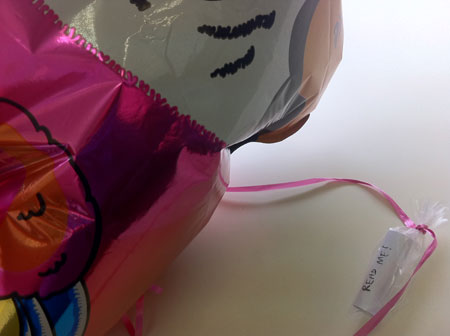 This time it worked.

So then this happened.

[youtube]73cMI4FrgBc[/youtube]

We'll be honest, readers, the parrot didn't look like it was likely to stay airborne for very long, and may in fact already have crash landed. If you find it, drop us an email and claim your prize.