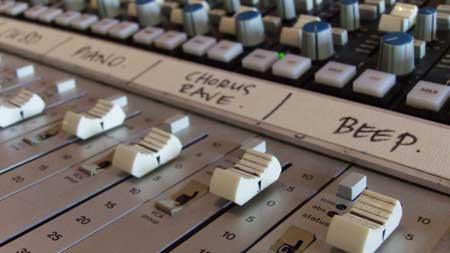 We went to see The Hoosiers in the studio the other day. Well, we went to listen to their album (following the rev­el­a­tion that the first single is really good) and the band were there.

Before you say anything yes, we know The Hoosiers have his­tor­ic­ally been shit, and we know the idea of them being 'really good' is a bit of a stretch. We should be able to play you some bits of music quite soon and then you can go "oh actually Popjustice you were right about this AS PER USUAL". And we will accept your apologies, because we are mature, and we will never mention it again.

Anyway here's what the band have to say for themselves.

[youtube]dOPgakBxI3A[/youtube]Any questions? No? Good.

We'll do a proper report of the album etc in a day or two.