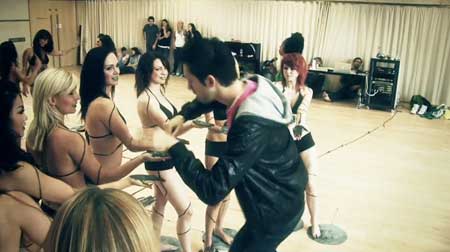 Below you will see a video in which Calvin Harris recreates his out­thi­sweek­click­here­to­buyit single 'Ready For The Weekend' by touching various women, each of whom are wired into a big syn­thes­iser thing.
Like most of the best things in life the video is sim­ul­tan­eously utter genius and utter rubbish.
httpv://www.youtube.com/watch?v=IObPkUFq0hg

"What did you do at work today dear?"
"Stood around in my pants stamping my feet in time to music."
"That's nice."