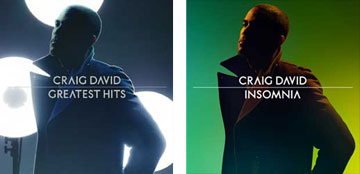 There's certainly been no expense spent on the new Craig David greatest hits campaign artwork. Having pre­sum­ably spent most of their pennies on the incred­ible, Jim Beanz-produced lead single 'Insomnia', Camp David are hoping to save cash by using the same record sleeve for every future release.
We wonder which image came first — the one with the lights, or the one with the lava lamp? Let's be honest, viewers, it probably doesn't really matter.

ATTENTION PLEASE WARNERS OR WHICHEVER BIT OF WARNERS CRAIG DAVID IS SIGNED TO
If you are stuck for covers for future releases, feel free to copy and paste these into iTunes.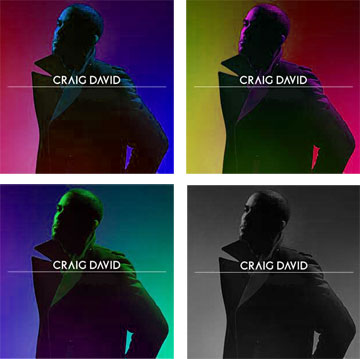 (Use the one on the bottom right for the moody ballad.)
NORMAL PEOPLE CAN START READING AGAIN NOW
If you haven't heard Craig's new single it's already the second-best single called 'Insomnia' of all time: a cross between and Taio Cruz's 'Come On Girl', Ne-Yo's 'Closer' and this triumph. This is the video.
httpv://www.youtube.com/watch?v=XuS33DkTt8k

That was the video.