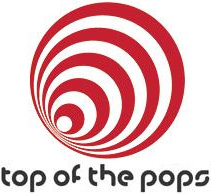 MediaGuardian reports today that Top Of The Pops magazine is launching a digital edition. A bigwig explains that "we see this digital edition as a com­ple­ment­ary purchase that offers up a whole new way for readers to enjoy TOTP magazine by incor­por­at­ing a range of inter­act­ive features."
We were thinking of doing a Popjustice digital magazine a few months ago, but thought it might end up being a bit com­plic­ated in terms of how it would sit alongside the existing Popjustice website. What would have been the point?
Apparently it's not all that com­plic­ated at all. To clarify: the TOTP digital magazine will be different from the website (which is still going) and the email news­let­ter (which is still going), and it will be a bit like the magazine (which is still going) except you will be able to do other things of an inter­act­ive nature — a bit like you already can with the website. Except unlike the website you'll get each edition sent to you — like the email news­let­ter. Although unlike the news­let­ter and the website you'll have to pay for the digital edition — just like you pay for the magazine. Its subject matter will of course be nothing like TOTP2 (which is coming back this month), TOTP2 being different from the original Top Of The Pops TV show (which isn't still going) because the original Top Of The Pops TV show was based on new studio per­form­ances. Except the new TOTP2 show will feature new studio performances.
This might all seem a bit com­plic­ated but the BBC have been so suc­cess­ful at managing the TOTP brand in the last few years that we are sure it will all be fine.