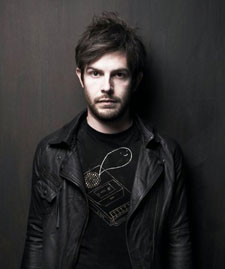 There is a pop concert this evening in London and it has a Popjustice logo on its flyers.
'Topping the bill' is Bright Light Bright Light, whose 'Love Part II' single is out next week (NEXT WEEK) on Popjustice Hi-Fi. His live show is a thing of wonder and beauty.
Also on the lineup you will find Visitor.
(You will already be familiar with Visitor's work because we have discussed its amaz­ing­ness once or twice on this website.)
"That is all very well but who is in charge of the music when live bands are not on?" you will no doubt be wondering. WONDER NO MORE. The very excellent Fear Of Tigers will be taking the reins on that front.
USEFUL WEBULAR LINKS
» More on Bright Light Bright Light.
» More on Visitor.
» More on Fear Of Tigers.
Oh and it's happening at The Lexington. That's the other thing you need to know. Where it's actually happening. Basically it will be brilliant.