httpv://www.youtube.com/watch?v=FgMn2OJmx3w

1. It's alright.
2. Our ears! Our ears!
3. Yes we get the general idea, Grace is an oth­er­worldly freakobot who is not male or female or human or animal or natural or synthetic or whatever, she is an entitity which cannot be containedzzzzzzzz.
4. You can do that in iChat if you have a Mac.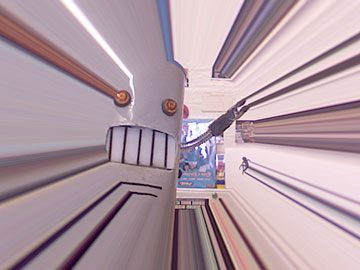 "helo, I am Grac Jons!"
5. We would hope this is some sort of 'vibey' teaser for an album featuring lots of big pop songs about bumming rather than 'Gollum Sings The Hits Of Massive Attack On Ketamine' but we will have to see.