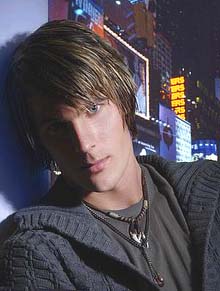 There is going to be a new Number One this Sunday and a lot of people are surprised to find that it is the work of Jonas Erik Altberg, AKA Basshunter.
His 'Now You're Gone' single has been a hit all over Europe – often under the name 'Boten Anna', which probably doesn't mean 'Now You're Gone' at all.
Due to the imminent fame of Basshunter we spoke to him recently.
About:
» Knocking off Leon Jackson!
» Having nude photos taken of him having sex with a lady!
» His future career in porn!