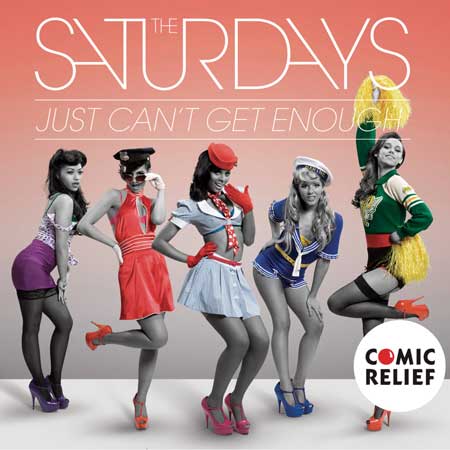 If you could describe this record sleeve in one word, that word would probably be 'LOL'. It's The Saturdays proving that behind the serious, muso exterior they can actually have a bit of a laugh, and for the benefit of Comic Relief this involves dressing up as a sort of modern day girlband Village People troupe. 7/10.
EDIT: Actually, it reminds us a bit of this lot.
httpv://www.youtube.com/watch?v=63h6GuUqROw

Greaet song. Girls@Play were a bril­liantly shit idea — we love how they had 'mechanic' and 'busi­ness­wo­man' to prove to young girls that it really is possible to take men on in sup­posedly 'male' indus­tries (as long as you have nice tits).