They're days when everything seems pointless. Days when you wonder why you bother. Days when you just want to go home, sit quietly in an empty room for three hours and cry. They're usually days when you're spammed with press releases like this.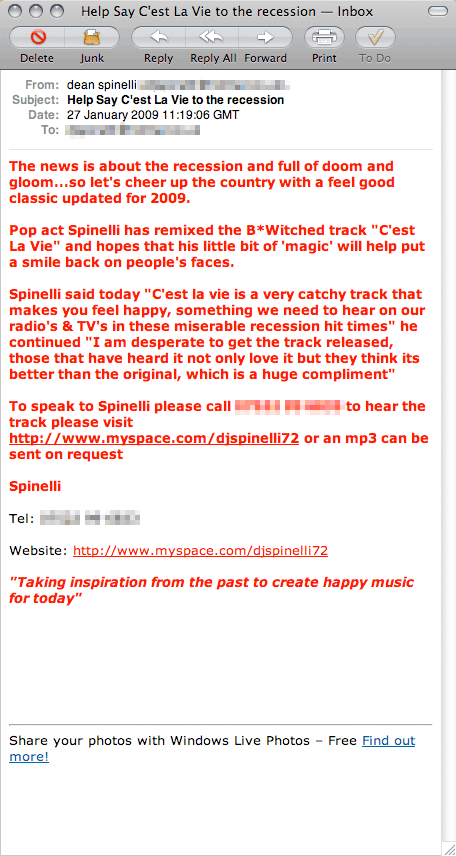 Brilliant.
Here's an idea. Go down the road and find the single mum who's just lost her job at Woolworths. Wait until she and her two kids are being evicted from their flat and, just as her bin bag full of clothes splits and sends everything falling into the gutter, stand there with a ghetto blaster and play her this.
httpv://www.youtube.com/watch?v=GSj0DZ0Vcm8

THAT WILL CERTAINLY PUT A SMILE ON HER FACE LOL.