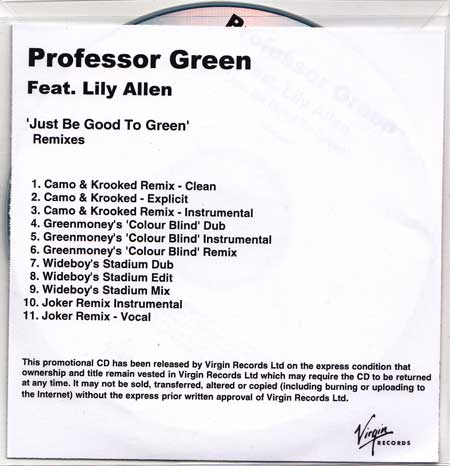 We jest, of course, readers. This is not the Professor Green album at all, it is in fact just a parade of not-as-good-as-the-radio-edit remixes (Wideboys, you've failed us this time) of the new single.
As for the real album, it's a shame the songs on it aren't a bit more samey. By way of explan­a­tion, here's 'Just Be Good To Green' and 'I Need You Tonight' rep­res­en­ted pictori­ally.


In other words, WE WANT ALL SONGS ON ALL ALBUMS TO SOUND LIKE SINGLES. NO ARTISTIC EXPERIMENTATION. HITS A‑GO-GO. NO LIGHT OR SHADE. JUST BIG BRIGHT BLINDING LIGHT ALL THE TIME. Thank you.