In a recent Pointless Vote we asked you what you expected from the next Sugababes album. Our survey said: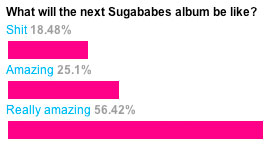 This means that the next Sugababes album SCIENTIFICALLY stands only an 18.48% change of being less than amazing.
The poll closing coincides with Sugababes don Keisha Buchanan posting a series of Tweets about the new album, which sounds like it might actually be really good providing the people involved haven't just been binning off their dud tracks in the direction of The Lovely Ladies.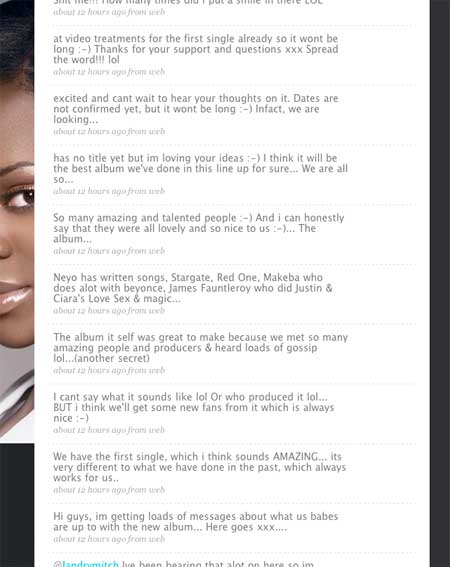 So yes it could be amazing. Incredible that they got in the studio with RedOne, too, he's very picky about who he works with.