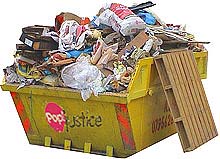 What has been going on in the world of news?
» Robyn continues her quest for global dom­in­a­tion by going on the frankly ter­ri­fy­ing American version of Loose Women. (Pitchfork)
» Amy Winehouse is getting shouted at by the police :( (The Times)
» 400-year-old man amazes doctors with ability to make music. (The Telegraph)
» Get your 'Madge Promotional Schedule Bingo' cards out — here's a story about Madonna kissing a girl. (The Sun)
» It turns out the leaked Oasis tracks are rubbish because they are old (NB this will not prevent them being on the band's new album). (Gigwise)
» Kylie Minogue cel­eb­rates her French Order of Arts and Letters (??!?) award by playing a literally-quite-good concert in Paris. (The Times)
Blimey.