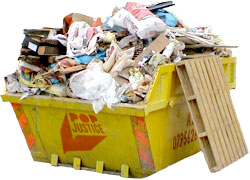 The Newsdump, May 6 09: Stories of illness and swine flu, with other stuff and blatant spon­sor­ship in between. Just like the normal news.
Amy Winehouse is not drinking. (Amy Winehouse hos­pit­al­ised for dehyd­ra­tion — TheGuardian) — http://www.guardian.co.uk/music/2009/may/05/amy-winehouse-hospitalised-dehydration
Michael Jackson too lean for Billie Jean. (Jacko is too thin) — http://www.thesun.co.uk/sol/homepage/showbiz/bizarre/article2413549.ece?OTC-RSS&ATTR=Bizarre
Rihanna returns without her umbrella… or a dress. (Rihanna in a tuxedo at the Met Costume Gala=Janelle Monae) — http://buzzworthy.mtv.com/2009/05/05/rihanna-in-a-tuxedo-morphed-into-janelle-monae-at-the-met-costume-gala/
Britney fan lives the dream before being rudely awoken by dancers. (Fan fancies Brit Part) — http://www.dailystar.co.uk/goss/view/79329/Fan-fancies-Brit-part/
The Saturdays' health and beauty secrets revealed…coincidentally along with their spon­sor­ship of a certain brand of health and beauty products. (Saturday night out) — http://www.the-saturdays.co.uk/?p=864
Pop music saves the world, one illegal immigrant at a time. (US gov­ern­ment fights illegal immig­rants … with a pop album!) — http://www.guardian.co.uk/music/2009/may/04/us-government-immigrants-album
Katy Perry stops short of kissing pigs. (Katy Perry buys 'swine flu ring') — http://www.digitalspy.co.uk/music/a154972/katy-perry-buys-swine-flu-ring.html
Stay Classy Popjustice viewers!