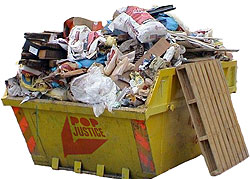 Let's doodle absent mindedly on the Post-It note of recycled news:
» Frankie from The Saturdays is having trouble sleeping. (Twitter)
» Stereophonics funnyman Kelly Jones stormed off stage in Singapore after being hit by a flying flip-flop. (NME) Whatever happened to keep calm and carry on you MASSIVE INSUFFERABLE ARSE?
» There's a bew iamami­whoami clip knocking around. It's alright. (OhRohin)
» Madonna's new shots for Interview are amazing. (XO's Middle Eight)
» The Camden Crawl happened. (Guardian)
» Time Magazine say that Susan Boyle is one of the most influ­en­tial people in the world. (Mirror) :(
» A tiny bit of a new Lady Gaga song has leaked. (YouTube)
» The latest episode of Natalia Kills' 'Love, Kills' series has aired. (MuuMuse)
» A notorious sex fan wishes to have sex with a pretty lady. (Mirror)
» No pun­ish­ment is too severe for whoever was respons­ible for the headline on this story about I Blame Coco. (Independent)
» John Peel's Son Tom Ravenscroft will host a weekly show on BBC 6 Music. (Telegraph)
» Never mind the hammocks, here's Kylie on the cover of Elle (Twitter)
» And finally: don't panic everyone, I Am Kloot are back soon. (NME) PUT IN AN ORDER FOR TICKER TAPE NOW READERS BECAUSE IT'LL BE IN SHORT SUPPLY WHEN THIS LITTLE BEAUTY DROPS.
And that is your lot.