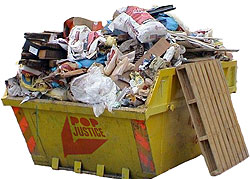 Hold onto your hats:
» As you might expect Estée Lauder are quite happy to have signed up Lady Gaga as a spokes­wo­man 18 months ago. (FT)
» Backstreet Boys are doing some sort of ridicu­lous cruise ship debacle with fans. (Digital Spy)
» Boyzone are preparing for their first live show without Stephen Gately. (Mirror)
» The video for Lady Gaga and Beyonce's 'Videophone' (EDIT: DELIBERATE MISTAKE OBVIOUSLY) will debut on March 8. (Gagadaily)
» According to midweeks, Ellie Goulding will be Number One on the album chart this weekend. (Gigwise)
» Hurts are off on the NME Radar tour. (NME) Let's hope they take their opera singer with them.
» "I just know it's good," says Mark Ronson about the new album by Mark Ronson. (Radio 1 Newsbeat)
» The Daily Mail aren't keen on Chris Evans. (Daily Mail)
» In more Boyzone news: Shane Lynch says he wants to record with Westlife. (Daily Star)
And that's your lot.