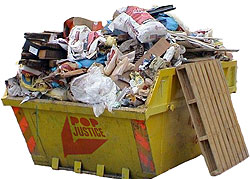 Let's queue in the cold outside the overrated nightclub of recycled news:
» The clocks have changed but you can set your watch by this: Nadine Coyle's denying a Girls Aloud rift. (Digital Spy)
» N‑Dubz say that they "opened a door to new music". (Digital Spy)
An inter­est­ing theory but we think what in fact happened here is that
N‑Dubz shat in some newspaper, set it on fire then rang on 'music''s
doorbell leaving 'music' to open the door, stamp out the flames
and cover itself in actual human shit.
» 'Chart news': Lady Gaga is still Number One in the singles chart; Boyzone are Number One in the albums chart. (BBC)
» Popjustice-approved pop warbler MNEK is looking for someone to make his first video on the cheap. (Twitter)
» How exciting: Gorillaz are releasing a computer game with a song attached. (NME) (It's not really very exciting.)
» Some music industry people are banging on about 'policy' and 'copy­rights'. (The Register) (That makes the Gorillaz computer game seem quite exciting doesn't it.)
» Alex Gardner says that his biggest fan is "a French lady in her 60s who used to love Mika". (Daily Star)
» Ladies and gentlemen, the worst thing in the world has now happened. Audio Bullys have recorded AN ACOUSTIC SET. (The Sun)
» Over the weekend there was a protest by some people who are upset about BBC 6 Music closing. (NME) Liz Kershaw and The Brute Chorus were in attend­ance, which might give you some indic­a­tion of what we're dealing with here.
» If you think your Monday's rough spare a thought for Mini Viva — they're on their way to Wolverhampton. (Twitter)
» HMV have made an egg look a bit like Lady Gaga. (Daily Star)
That's your lot.