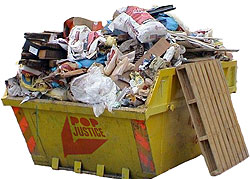 Let's throw a small ball at the super­glued coconut of recycled 'news':
» In a great example of precisely the sort of thing Robbie Williams SHOULD NOT BE DOING, Robbie Williams has joined in with a re-recording of 'Three Lions'. (The Sun) We're going to have to stage a pop inter­ven­tion at this rate.
» Order in some cans of bitter 'just in case': Madonna's moving back to London. (For six months.) (MTV)
» The BBC have announced a load of new DAB trans­mit­ters which is just as well because the reception of digital radio is so shit you wonder why anybody would bother and with these new trans­mit­ters even more people will be able to enjoy the hilarious radio comedy of 'Radio 7' or whatever it is called. (The Guardian)
» In a tra­gic­ally trans­par­ent — and con­sid­er­ing we're reporting it, not unsuc­cess­ful — attempt to grab headlines, Tinie Tempah has chal­lenged Lady Gaga to some sort of fight about something or other. (Daily Star)
» Someone else is banging on about Lady Gaga owing him money. This time it's — of all things — a bassist. (Digital Spy)
» The Strokes are recording their new album without Julian Casablancas being in the same room as the rest of the band, which isn't 100% inter­est­ing but top marks to NME for a headline that suggests otherwise. (NME)
» Not awful pop troupe Phoenix will be releasing a free live album. (NME)
» Don't panic, everyone, music sales only dropped 0.8% last year. (BBC News) *Distant sound of West London taking the rest of the week off*
» Right Said Fred are to open a rugby com­pet­i­tion next month. (NME) Let's hope they do 'You're My Mate' — an under­cel­eb­rated anthem.
That's your lot.