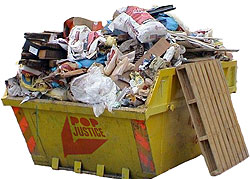 Let's dip our toes in the puddle of recycled 'news':
» Florence 'Welch' & The Machine is on the cover of Grazia's new 3D issue. (The Guardian)
» Meanwhile, The Star have picked up on Florence's rev­el­a­tion (in Grazia) that she got a bit boo-hoo when she split up with her boyfriend. (Daily Star)
» Today seems to mark something of a tipping point in Florenceworld: The Sun run a story in which they print what they claim to be one of the first pap shots of Florence, going on to hint that Florence is, essen­tially, now tabloid property. (The Sun)
» Brace yourselves for some sad news: Miley Cyrus is leaving the music industry. (MTV) This news has got us shaking our heads like 'no'.
» Lady Gaga has launched a counter-lawsuit against ex-col­lab­or­ator Rob Fusari — she claims the contract she signed was "predatory and fin­an­cially abusive". (NME)
» While the world waits patiently for Culture Club's annual reunion Boy George has announced that he likes Adam Lambert. (MTV)
» And finally, Susan Boyle will receive £4m on her birthday. (Hello!) Imagine that falling out of your birthday card! (In truth the payment is likely to be made via BACS and will not be sent through the post.)
» Ke$ha has — as we believe they say — 'furiously back­tracked' over a song in which she said Britney Spears was rubbish or something. (Digital Spy) She has also apo­lo­gised to Justin Bieber. (Digital Spy) Ke$ha
has very quickly estab­lished herself as something of a performing
monkey for the world's pop gossip news sources, churning out (then
apo­lo­gising for) a constant stream of 'con­tro­ver­sial' and 'opin­ion­ated'
thoughts on other artists. By the way did you hear that Ke$ha once got
drunk? Oh it was so cool she got drunk and was sick LOL. Crazy!
That's your lot.