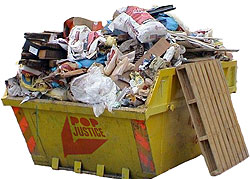 Hold onto your hats:
» The stars of Glee are off on tour. (Digital Spy) Sue Sylvester won't be there — what a load of old shit.
» More on N‑Dubz' plans to break America: there are concerns about their thick London accents. (The Sun)
» Danish X Factor is underway — songs performed so far include Muse's 'Uprising' and Ke$ha's 'Tik Tok'. (This Must Be Pop)
» Moonbaby songstrel Miranda Cooper will be doing a talk for The Youth in London soon. (Xenomania News)
» Stay tuned to Popjustice for this exciting Adam Lambert interview. (Oh
Rohin)

» Heartbroken Cheryl Cole will perform at the V Festival this summer. (The Sun)
» Nicola Roberts is basically amazing. (The Sun)
» 'And finally', Lady Gaga has given celibacy the thumbs up. (PA)
And that's your lot.