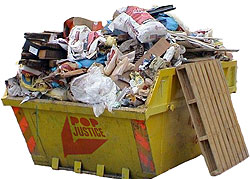 Hold onto your hats:
» Eddy Grant is annoyed that Gorillaz' 'Stylo' sounds a bit like his old song 'Time Warp'. (NME) Surely we can't be alone in thinking that while 'Stylo' is a great tune the world would be a far better place if the new Gorillaz single sounded more like this.
» The Mirror have a story about Joe McElderry (seemingly replaced by a Terminator) being surprised to find two fans in the boot of his car. (Mirror) Let's hope he doesn't look in Simon Cowell's boot — that's where the bodies of 4Tune can be found.
» Dr Fox considers last Friday's Eurovision selection show Your Country Needs You to be a "shambles". (Digital Spy) He's right — it was utter shit from beginning to end.
» Tom from Keane is a golf fan. (The Sun)
» Marvin from JLS is a fan of Lily Allen's breasts. (The Sun)
» Michael Jackson's family have done a deal with Sony — reportedly worth $200m — for ten album projects over the next ten years. One will include unre­leased material. (BBC News) Do you reckon there's any chance that most of the others will be hits col­lec­tions all of whose track­lists will be vari­ations on the same twenty songs?
» Benny and Anni-Frid from Abba have picked up the band's US Rock & Roll Hall Of Fame honour. (BBC News)
» Quite good 'outfit' The National have announced a new album — 'High Violet' is out in May. (NME)
» And finally, don't panic - Susan Boyle will not be moving to London. (Mirror) A sad day for fans of Scottish singers moving to London. A very sad day indeed.
And that's your lot.