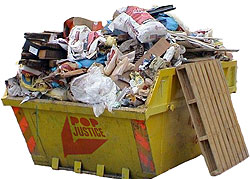 Eyes down, look in:
» JLS have signed their US deal. Let's hope they don't go with 'One Shot' as their first single as it is, let's not beat around the bush here, not exactly 'career launching' in its greatness is it. (The Sun)
» Someone is banging on about Cheryl Cole and her Black Eyed Peas support dates. Apparently they will be "the biggest thing Cheryl has ever done — not to mention the raun­chi­est". Whips are mentioned. :( (Mirror)
» The new Q magazine has a great Gorillaz cover. (Q)
» It is being claimed that the ludicrous and shit 'doc­u­ment­ary' about The Jacksons moving to Devon was, in fact, not exactly factual. (Telegraph)
» Beyonce and Lady Gaga are among the stars expected to join Quincy Jones in a new version of 'We Are The World'. (Star)
» Furious turnip lookalike Alan McGee is judging a Battle Of The Bands com­pet­i­tion in Hay-on-Wye tonight. (Walesonline)
» Elton John will reportedly duet with Lady Gaga at the Grammys. If it's as good as his Vic Reeves club singer spot on Eminem's 'Stan' per­form­ance from a few years ao we're on for a winner. (Digital Spy)
» There might be a new version of '3 Lions'. (There will be a lot of football songs this year. We are not looking forward to it very much.) (Digital Spy)
» Susan Boyle has been given some round the clock security guards until the end of time. (The Sun)
» The BBC's coverage of Glastonbury is being investigated
to see if it rep­res­ents value for money to the licence payer — in 2009
they spent £1.5m sending 227 people. Blimey. (NME)
That's your lot. Except to say…
» The world's oldest Chimpanzee twins, Golden and Glitter, are on Facebook! (Discovery News) They're not really on Facebook by the way — it's a made up load of old shit.