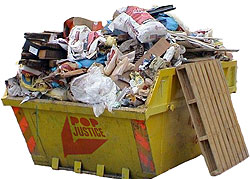 Hold onto your hats:
» An overhaul of BBC services means that music coverage — among other things — will take a big hit. (The Times)
» A man in Nottinghamshire has been evicted from his flat for playing too much Cheryl Cole music. (BBC) It's inter­est­ing that this story is vague about whether it was Cheryl's music or Girls Aloud's — the injunc­tion was first imposed in October 2009 and Cheryl's first single was only released in that month so it seems to us that the problem might have been Girls Aloud on heavy rotation. The 'story', however, is that it's Cheryl Cole music. POOR OLD GIRLS ALOUD.
»
There's something strangely arousing about La Roux fash­ion­ing a quiff out of Play-Doh. (Radio 1 Newsbeat) *Fires up 'Unchained Melody*
»
Muse want Bono to come on stage with them at Glastonbury. 'That would be good.' (Daily Star)
»
The new Gorillaz video looks like it will be above average. (NME)
»
Susan Boyle "needs someone 24 hours a day to end her loneli­ness". (Daily Record) That is why God invented Tamagotchi.
»
Lily Allen and Courtney Love had a frank exchange of views at the Shockwaves NME Awards. (Mirror) "Me and Lily Allen are going to have a fistfight tonight," Courtney told TV cameras. 'Lily Allen and I', Courtney. 'Lily Allen and I'.
And that's your lot.